Accessibility Design: How Inclusivity Helps Nonprofits Serve More Audiences, Engage More Supporters, and Boost Fundraising (Virtual)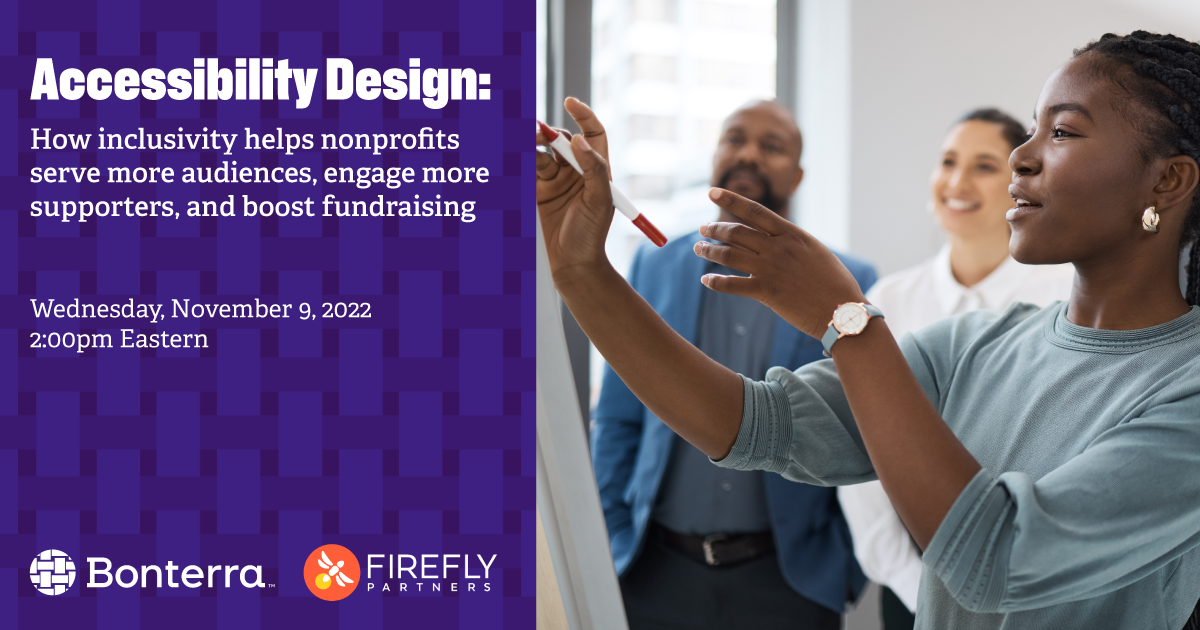 Join Bonterra and our friends at Firefly Partners to discover how accessibility design can benefit nonprofits and service recipients alike, grow your number of potential volunteers, and support your fundraising.
By the end of this session, you'll be able to answer:
What is accessibility design? Why should nonprofits care?
What are some common myths about accessibility design, and what are the facts?
Who benefits from nonprofits using accessibility design?
How can nonprofits apply accessibility design to fundraising and other areas of the organization?
What are some steps a nonprofit can take to begin their journey to a more accessible digital experience for their supporters, donors, users, and service recipients?
SPEAKERS 
Kimberly O'Donnell, CFRE, ACC
Chief Fundraising Officer and SVP of Professional Services at Bonterra
Kimberly is a seasoned nonprofit and tech leader. Having worked as an Executive Director, Chief Philanthropy Officer, fundraising consultant, and tech advisor, she has spent 25+ years blending fundraising and marketing principles to scale dollars raised and strengthen supporter engagement. Kimberly was an adjunct professor for 11 years at Georgetown and George Mason Universities where she taught nonprofit leadership. A certified executive coach, Kimberly currently leads Bonterra's coaching program and hosts the popular Accidental Fundraiser podcast.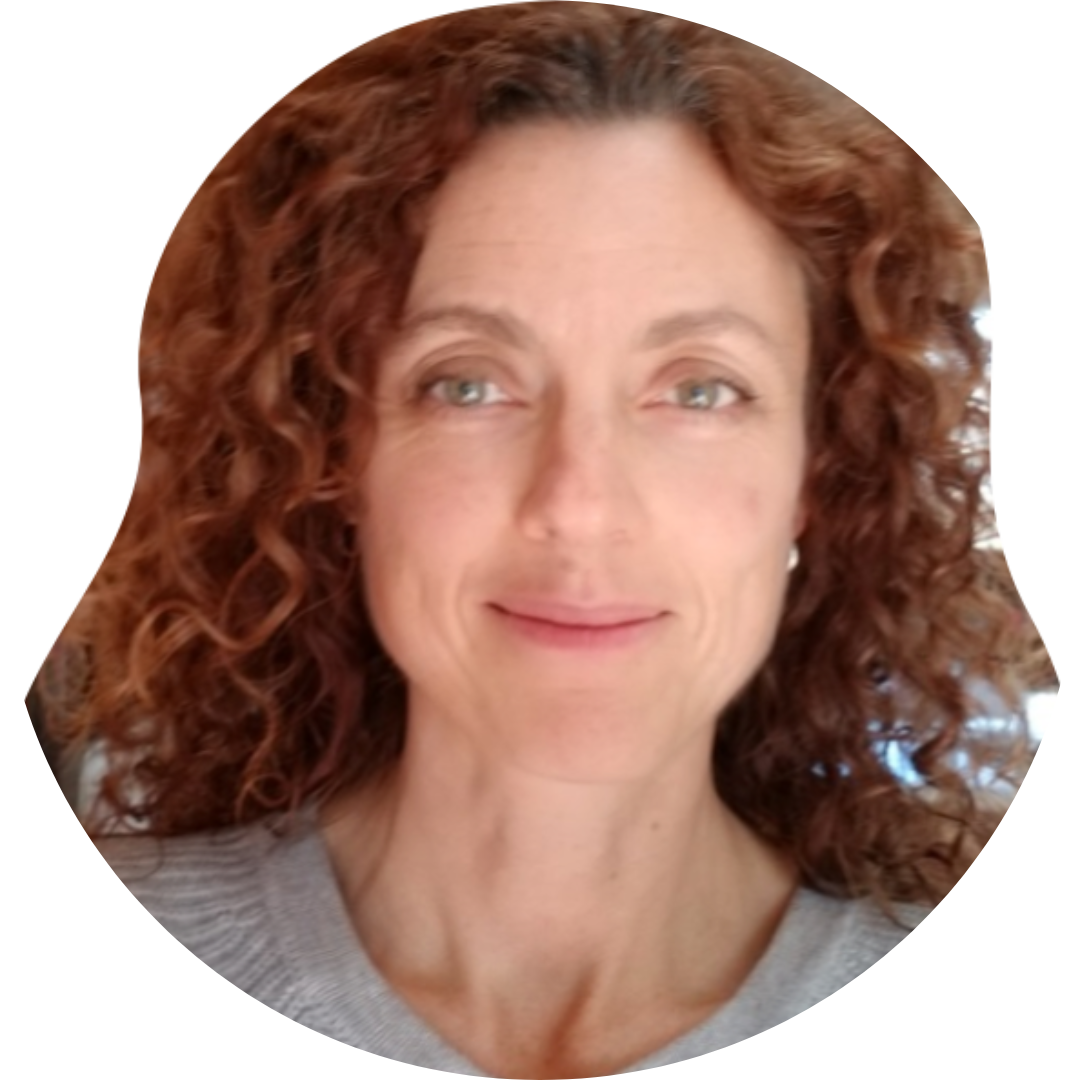 Jen Frazier
Founder + CEO at Firefly Partners
Jen Frazier founded Firefly Partners in 2007 and has more than 20 years of experience in the nonprofit sector. During her tenure at Planned Parenthood Federation of America, Jen started their first online action network and helped build a database of more than 500,000 pro-choice supporters. She was also part of the team that planned and executed the March for Women's Lives in 2004, one of the great accomplishments of her life and career. Jen is passionate about Firefly's clients – she loves to hear what motivates them and to think of creative ways our team can help them move their missions forward. Jen has a B.A. in History from the University of Oregon Honors College and an M.A. in Public Policy with a concentration in Women's Studies from George Washington University. As Firefly's fearless leader, she sets the strategic vision for the company, keeps up with the latest in digital marketing and nonprofit trends, and supports our team so we can continue to do great work for our clients. From local politics to reproductive rights to making outdoor recreation more accessible, Jen is a champion for progressive causes. She lives in Boulder, Colorado with her two kids, her preferred mode of transportation is a bicycle, and she has a knack for putting things together – from project budgets to puzzles to Ikea furniture.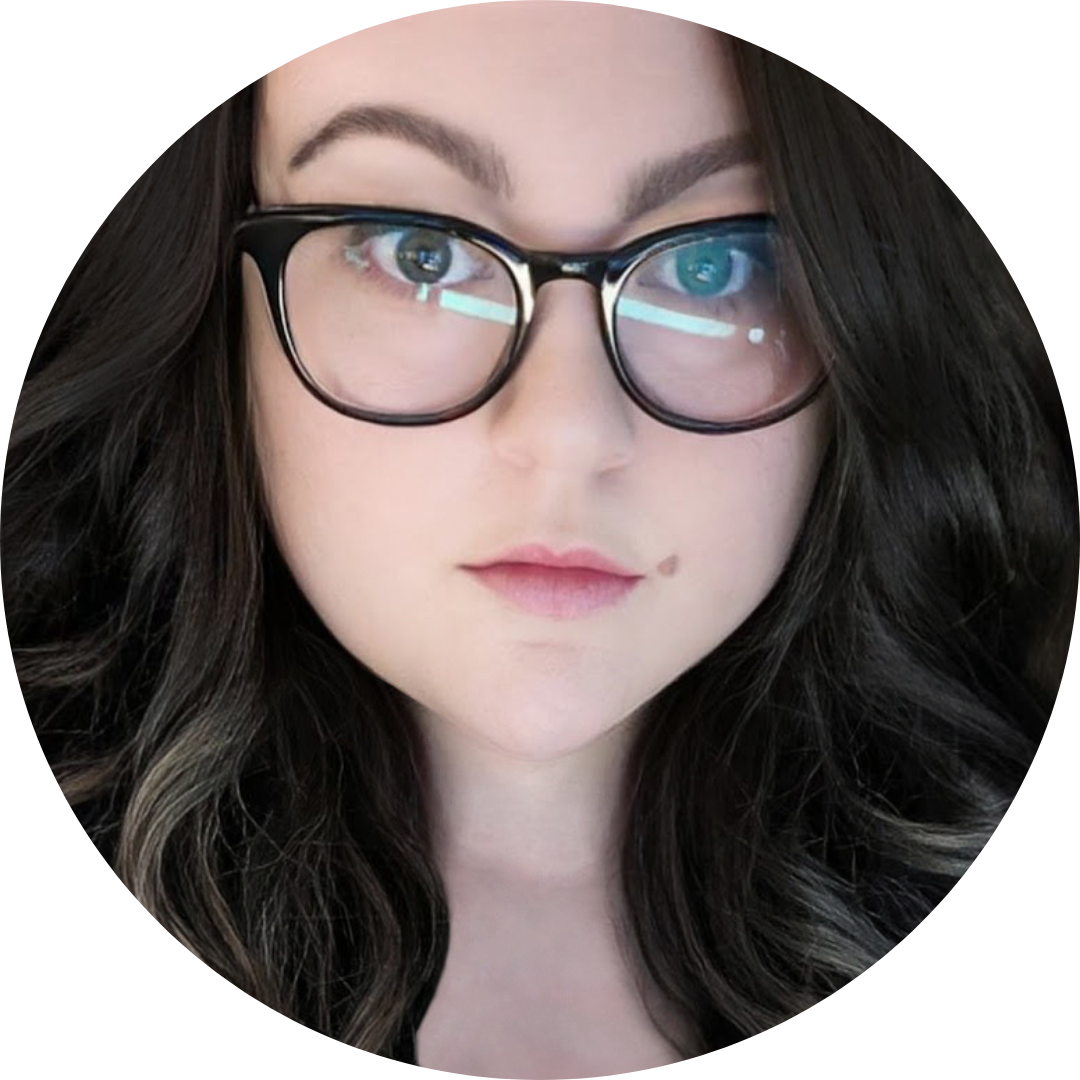 Mishka Penn
Inclusive Design Director at Firefly Partners
Mishka is a Texas-based designer with extensive user experience design, illustration, branding, and creative direction background. She joined the Firefly team to be an additional advocate for accessibility and inclusivity in design, share her experience in design operations that nurture creative teams, and answer her calling of providing design support to organizations creating positive impact. Mishka and her partner share their home with a large pack of senior dogs, and when done tending to their needs, she can be found exploring various creative endeavors outside of the digital space, playing games, and attempting to grow super-hot peppers on the desert plains.

 Please contact [email protected] for questions regarding this event.
Thanks to our event partners: