The "Do's and Don'ts" for a Successful Virtual Event
In person? Virtual? Hybrid? During the Covid-19 Pandemic, many non-profit and charitable organizations are postponing or outright canceling their annual fundraising galas. With the need to pivot, and the ease of Web Base Platforms and Mobile Bidding applications, the Benet Auctioneer Specialist (BAS) groups have found success in a blended, OnLine and Virtual Fundraiser.
Learn more about how your organization can leverage the power of the Internet to maximize your donor's desire to give - even during this pandemic. We will discuss some of the best practices - and cover some of the lessons learned from the earlier bumps in the road.   
SPEAKER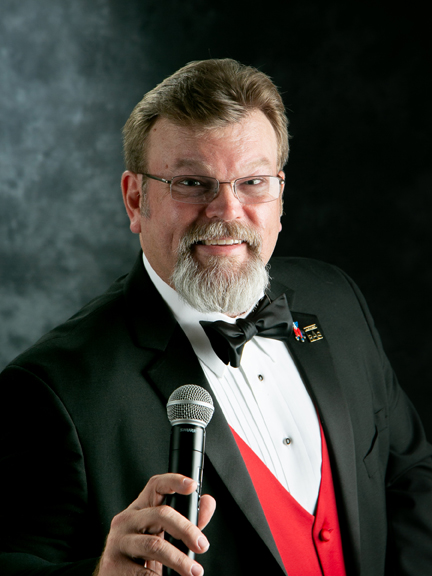 Charles L. "Chuck" Mutz
Auctioneer, Emcee, Motivational Speaker
Louisiana's Only Certified Benefit Auctioneer Specialist
A second-generation auctioneer, Chuck Mutz, LA License 748-20, has worked in the auction industry for more than 30 years. His father founded ServCorp International, Inc. in 1976 where Chuck first learned the Auction craft. Working for a traditional auction company, Chuck called bids on almost everything, from antiques to bulldozers to – literally – kitchen sinks.
Today, Black Tie Auctions is the only Full Service Benefit Auctioneer Specialist company in Louisiana, helping hundreds of organizations raise millions in needed revenue. The Black Tie Auctions team handles the Silent Auction software for traditional or mobile bidding, check in/check out and, of course, the Live Auction.
Chuck currently serves on the Jefferson Chamber Board; is a Past President of the EJBA & has served on numerous non-profit boards including the New Orleans Rotary Board where he was recently awarded a Paul Harris Fellow. To see Chuck and his team in action, or to get more information, please visit www.blacktieauctions.biz.
REGISTRATION FEES
Members $15
Nonmembers $25

Full participation in The "Do's and Don'ts" for a Successful Virtual Event is applicable for 1 credit point in Category 1.B – Education of the CFRE International application for initial certification and/or recertification. Make sure to track the events you attend; you are responsible for submitting this information to CFRE for credit. As an Approved Provider, our events listed as qualifying for CFRE credits will already be accounted for by CFRE International, so no additional documentation should be required from us.
Please contact [email protected] for questions regarding this event.